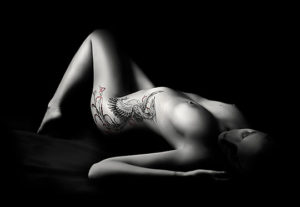 In my "down time," I have been reading quite a bit on long term Dom/sub relationships. While the conversation focused on masturbation as a substitute for sex between Dom and Sub (Molly's Daily Kiss), the whole talk got me thinking about masturbation in general.
Having been raised a Catholic, a Catholic who attended Mass in Latin, every week for as long as my family lived down the street from my Puerto Rican grandparents, I always felt, well, dirty after masturbating. It never stopped me. A woman needs what she needs. Still, thinking back to my childhood or to anyone's childhood, it seems to me that "boys" masturbating is "natural." Girls "touching themselves" is naughty.
I guess I am simply a naughty girl.
I have items to aid in my fantasies. I am a busy woman, who does not have time to "shop around" for men. Sure, I could fuck the guy from the gym, who continues to interrupt my workouts. I could suck the guy at the coffee shop who wants to "do lunch." Honestly, it is easier and simpler to just satisfy myself. I know what I like, how I like it and where I like it. I know how hard, how long and how much. Come to think of it, aside from an occasional hand cramp, there is less work too.
While I do enjoy the sweaty, musky, muscular body of a man or woman, if the mood suits me, I do not want to feel ashamed that I can pleasure myself and do it with enthusiasm. The world is too uptight for me sometimes. I am a product of the hippie general. I love peace and love for all. Who cares if my peace and love cums with an 8″ vibrating dildo.